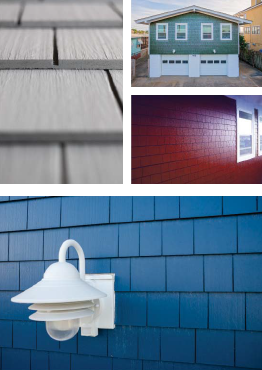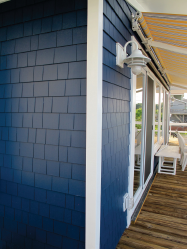 Shakertown's Cedar Cove® shingle panels are crafted by bonding Western Red Cedar mixed grain shingles to exterior grade plywood, creating 8-foot self-aligning panels. The siding is coated on all sides with an oil primer to protect from the elements, and is ready for top coat paing. Cedar Cove shingle panels install 10-times faster than individual shingles, providing authentic cedar shingle coverage in less time, with less labor and waste. It's perfect for cabins, beach houses, or homes where a solid finish is desired.
Mixed grain economy panel
Oil primer on all sides, ready for latex top coat
Smooth sawn surface takes finishes better and evenly
Available in 5" exposure with traditional keyway joint and even butt line
For exterior and interior use
If you have any questions regarding our Cedar Cove shingle panels, contact us today.